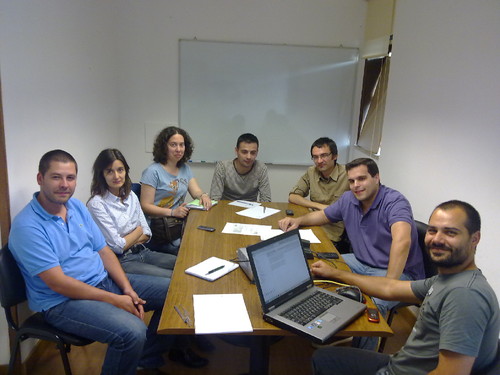 Meeting with Ponto.C Volunteer (
http://www.pontoc.pt/
).
This ICT firm from Aveiro has organized a volunteer group to produce the new site of 'Global City 2.0' as pro-bono work.
We would like to thank Mariana Justo, Belina Teixeira, Rui Jesus, António Dias, Pedro Margalhau, Nuno Santos, Alberto Marcos and Rui Lopes for the excellent work and for the fantastic attitude and example.
Soon we will have a more news about this project!
http://globalcity.blogs.sapo.pt/